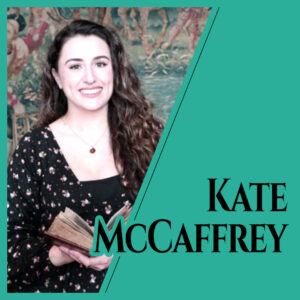 Kate McCaffrey is one of the Assistant Curators at Anne Boleyn's childhood home of Hever Castle in Kent.
She completed her Master's degree earlier this year with Distinction in Medieval and Early Modern Studies at the University of Kent, where she uncovered new and exciting discoveries about a small Book of Hours, once owned by Anne Boleyn, that is currently held at Hever Castle.
Kate completed her first-class undergraduate degree in History at the University of Warwick, with a term spent abroad in Venice. Kate is continuing her groundbreaking work with Anne Boleyn's Books of Hours in her new role at Hever Castle.
Kate is talking at my Anne Boleyn, the Woman who Changed England event, with Dr Owen Emmerson on "Bothe lovynge and kynde: Representation, Image and Agency in the Life of Anne Boleyn".