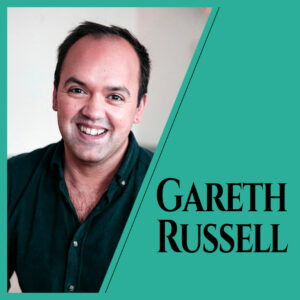 Gareth Russell gained his History degrees from Oxford and then Queen's, Belfast, with a research paper on the queen's household in the thirteenth century and a thesis on Catherine Howard's household in 1540-1.
He is the author of the bestselling biography of Queen Catherine, "Young and Damned and Fair," as well as "The Ship of Dreams: The Sinking of the Titanic and the End of the Edwardian Era," which was named a Book of the Year by the Times and a Best History Book of 2019 by the Daily Telegraph. He is also the author of "A History of the English Monarchy", "The Emperors", and "An Illustrated Introduction to the Tudors".
He has just finished his next book, "The Palace," about the people who have lived at Hampton Court, which is due for publication this year, and he is presently writing a book on the Queen Mother, "Do Let's Have Another Drink", which he describes as "a confection of 101 of Queen Elizabeth's memorable quips, put-downs, and larger-than-life personality, one for each year of her life".
Gareth was a contributor to the recent BBC docudrama "The Boleyns: A Scandalous Family" and he presents the weekly podcast "Single Malt History".
Gareth is talking at my Anne Boleyn, the Woman who Changed England event, on "Anne Boleyn's Irish Ancestry - 'Mine ancestors were called to honour'".