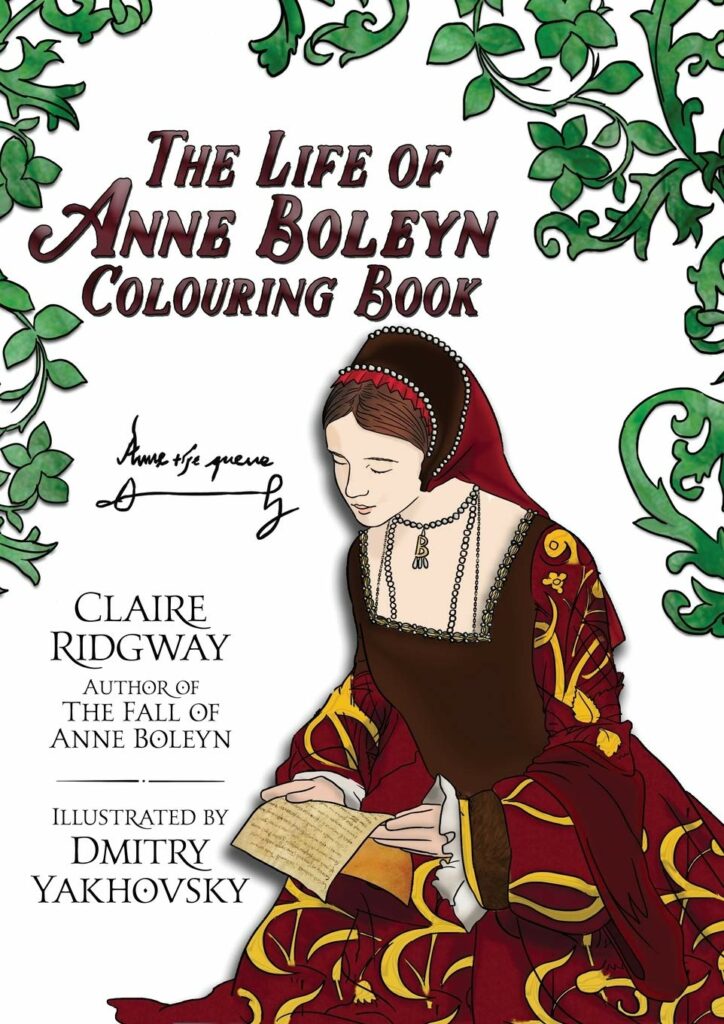 Claire Ridgway, author of The Fall of Anne Boleyn: A Countdown and owner of The Anne Boleyn Files website, and artist Dmitry Yakhovsky have come together to create this beautiful colouring book which will be enjoyed by young and old alike.
The Life of Anne Boleyn Colouring Book tells Anne Boleyn's story through both text and drawings, from her family background, through her rise and fall at Henry VIII's court, to her execution in May 1536, and her legacy: Queen Elizabeth I. Learn all about Anne Boleyn while Dmitry's stunning illustrations and your colouring bring Anne, her story and other famous Tudor characters to life. This book is a fitting tribute to Queen Anne Boleyn.
Relax, unwind and express yourself with these 34 colouring pages. Each colouring is accompanied by a page of text giving an accurate account of Anne Boleyn's life.
Highlights include:
● Hever Castle
● Château Blois
● The Château Vert Pageant
● Anne Boleyn and Henry Percy
● Anne Boleyn's first motto
● Henry and Anne's marriage
● Anne Boleyn's Falcon Badge
● Henry VIII's jousting accident
● Anne is taken to the Tower
● Anne's execution
● Anne's resting place
+ MANY MORE!
ISBN:
Find on Amazon - http://getbook.at/boleyncolouring