Online Anne Boleyn Event – 28 February to 6 March 2022
Anne Boleyn, the Woman who changed England
A week of daily talks and live Q&A sessions with THE best Anne Boleyn experts where you'll meet a very new Anne Boleyn and understand why she changed the course of English history.
EIGHT Boleyn experts
7 days of online talks
Exclusive live Q&A sessions
Place: All virtual - attend from home by accessing a private area of this site and a private Facebook page.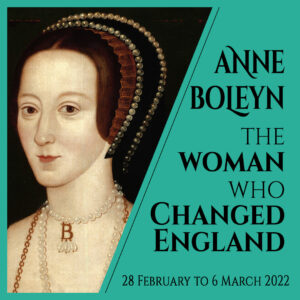 It's so confusing, and incredibly frustrating for passionate amateur history buffs when one Anne Boleyn biography says one thing and the next says something completely different. How are you meant to know who's right?
I completely understand, and that's why I have chosen my very favourite historians and experts, people I trust and whose work is grounded in the contemporary sources, real history, to join me in fleshing out the real Anne Boleyn for you. You'll recognise many of them from the recent BBC series "The Boleyns: A Scandalous Family", others from their podcasts and blogs, and all of them from their books.
You've followed the Anne Boleyn Files, you've seen my YouTube videos, you've read all my books, and any Anne Boleyn books you can get your hands on... but you haven't had the opportunity to learn from eight of the very best Anne Boleyn experts and ask them your burning questions in real time, until now! I'm really excited about giving you unique and exclusive access to me and these seven other experts in a smaller and more intimate setting. You don't want to miss this!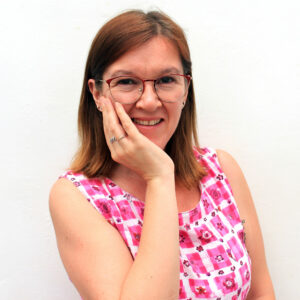 I'm Claire Ridgway,
I'm a historian and the best-selling author of 12 history books including The Boleyns of Hever Castle (co-written with Dr Owen Emmerson), The Fall of Anne Boleyn: A Countdown, The Anne Boleyn Collection series, and George Boleyn: Tudor Poet, Courtier and Diplomat (co-written with Clare Cherry). I'm also the founder of the popular Anne Boleyn Files website and Tudor Society.
My mission is to help Tudor history lovers worldwide gain access to experts and resources to discover the real stories behind the many myths, assumptions and fiction that surround Tudor personalities like Queen Anne Boleyn so that they grow in knowledge while connecting with like-minded people and indulging their passion for history.
This online event is for you if you've watched "Anne of the Thousand Days" over and over, read every book there is on Anne, relished every documentary, or you've just discovered Anne Boleyn and want to know more about her.
Find out why Anne Boleyn was far from the social climber fiction so often makes her out to be by delving into her ancestry and family background.
Discover the true Anne Boleyn who arrived at the English court in 1522 and turned the heads of a courtier, poet and king.
Understand why this maid of honour was so very different to her contemporaries, what made her tick and how she was a true Renaissance woman.
I believe that it's only by looking at Anne Boleyn's background and her formative years, spent at two Renaissance courts, that we can truly understand her.
By the end of this week featuring daily talks and live Q&A sessions with these prominent historians and authors, you will have met a very new Anne and understand just why King Henry VIII changed the course of English history to be with her, and why they were such a powerful union.
The events is also a wonderful commemoration of the 500th anniversary of Anne Boleyn's first recorded debut at the English court in the Château Vert Pageant on 6th March 1522.
Anne Boleyn, the Woman who changed England - The Schedule
The talks will go live on here on this site on the following dates:
Day 1: 28 February - Anne Boleyn's Irish Ancestry - "Mine ancestors were called to honour" - Gareth Russell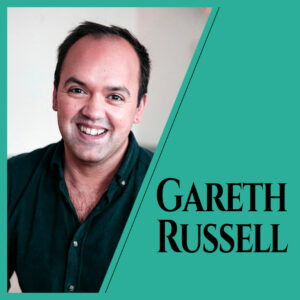 For too long, Anne Boleyn's aristocratic Irish ancestry has been downplayed, ignored, or overlooked. Gareth Russell looks at how the shadow of Kilkenny Castle, the ancestral home of her Irish family, loomed over every major decision in her early life.
Not only that, but the Boleyns played a major role in the development of the so-called 'Irish constitutional revolution' of the sixteenth century. It was Irish Margaret Butler, not English Geoffrey Boleyn, who was the ancestor that mattered more to Anne's family and this talk explores the fascinating, magnificent story of Anne's Butler family tree.
Day 2: 1 March - Anne Boleyn's royal blood, the Boleyns and Howards - Claire Ridgway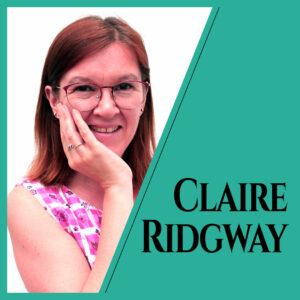 The Boleyns are often depicted as a family of merchants, a lower-class family of social climbers who rose above their allotted station, but that's simply not true.
In this talk, I explore Anne Boleyn's family tree, her descent from royalty, the status of the Boleyn family and their rise before Anne was even born, and her link to the Howards, one of the premier families of England.
Day 3: 2 March - Forging a Queen: Thomas Boleyn's influence on his daughter, Anne - Dr Lauren Mackay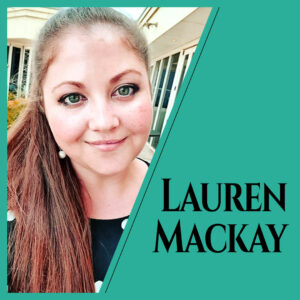 Anne Boleyn's story is one of the most famous of the Tudor Age, but that of her father, Thomas Boleyn, is less known. Far from the myth of a grasping courtier who sacrificed his daughters to the royal bedchamber, Thomas Boleyn enjoyed a successful career as one of the Tudor period's most highly skilled ambassadors and courtiers, serving as one of Cardinal Wolsey's right-hand men and cultivating impressive personal connections with European monarchs and the nobility.
The relationship between father and daughter is reflected in the sophisticated education he secured for Anne in the courts of Europe, as well as the connections he helped her create at the English court. Lauren Mackay delves into this underappreciated element of Anne's life, to discover just how instrumental Thomas was in shaping the extraordinary woman we have come to know.
Day 4: 3 March - In the Footsteps of the Early Years of Anne Boleyn - Natalie Grueninger and Sarah Morris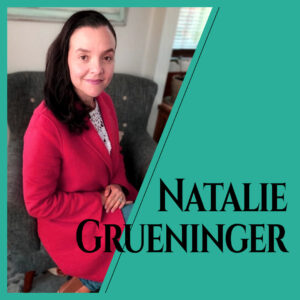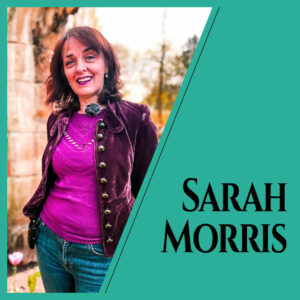 Have you ever wanted to know more about some of the places Anne Boleyn knew intimately during her early years in England, Mechelen and France? Drawing upon the extensive research undertaken for the writing of their No 1 Amazon bestseller, "In the Footsteps of Anne Boleyn", join co-authors Sarah Morris and Natalie Grueninger for a lively adventure as they reimagine Anne's early years through the places she visited and called home.
From Blickling Hall to Paris and the glorious chateaux of the Loire, Natalie and Sarah will describe the buildings she knew, and explore some of the early, cultural forces that we believe shaped Anne Boleyn's later character and tastes. Pack your virtual bags and get ready to time travel!
Day 5: 4 March - Anne Boleyn and her tumultuous relationship with France - Dr Estelle Paranque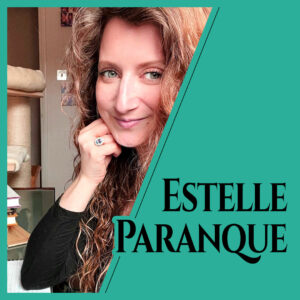 Anne Boleyn spent her formative years in France, first serving Mary Tudor, Queen of France and wife of Louis XII, and then his daughter, Queen Claude of France, wife of Francis I.
These seven years in France had a huge influence on Anne, the woman she became and the queen consort she was, and in this talk, Dr Estelle Paranque discusses how Anne Boleyn's upbringing in France changed the course of her life.
Day 6: 5 March - Anne Boleyn's return to England and her debut at the English Court - Claire Ridgway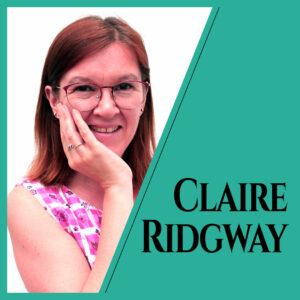 Anne Boleyn was recalled from France in late 1521 and in this talk, I explain why she returned, what we know about her debut at the English court, and the lavish Shrovetide pageant in which she participated, and her new role serving Queen Catherine.
Day 7 - 6 March - Bothe lovynge and kynde: Representation, Image and Agency in the Life of Anne Boleyn -Dr Owen Emmerson and Kate McCaffrey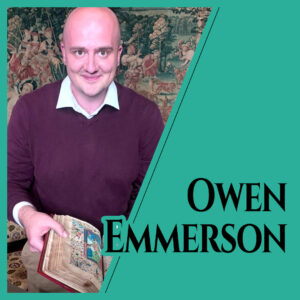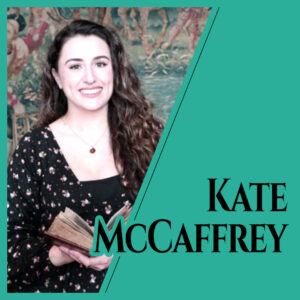 One of Anne Boleyn's most defining characteristics, one that marked her out as different from the traditional model of English court ladies and captured the eye of the king of England, was her agency.
In many aspects of her life, Anne was the opposite of passive, the opposite of the expected. In her style, her language, her religious beliefs, her boldness, her airs and graces, Anne was unexpected. She did not follow the grain. She stood out. Equally, however, she knew the importance of using the established gender roles to her advantage, of presenting herself as the 'lovynge and kynde' wife-in-waiting. This talk will examine the ways in which Anne consciously created and curated her own image working both within, and outside of, expected gender norms.
Day 7: Bonus talk - Anne Boleyn - The Woman who stole the hearts of a courtier, poet and king - Claire Ridgway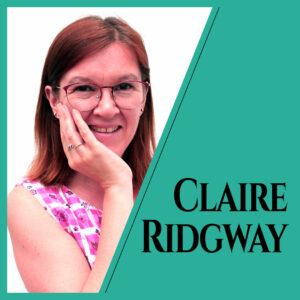 Following her return to England, Anne Boleyn, who was originally destined for a life in Ireland as the wife of James Butler, embarked on an ill-fated romance with a courtier and heir to an earldom. After that romance was halted, she caught the eyes of both a famous Tudor poet and diplomat and the King of England.
Find out about Anne's first few years back at the English court and the men who loved her, from me, Claire Ridgway.
YOUR TICKET ALSO INCLUDES - Live Q&A sessions
You'll be able to ask the experts your burning question in our live Q&A sessions, which will take place in a private chatroom.
What else do you get?
As well as seven days of talks and live Q&A sessions with our experts, as soon as you get your ticket you can immediately start enjoying 2 audio books to brush up on your knowledge of Anne Boleyn while you're waiting for the event: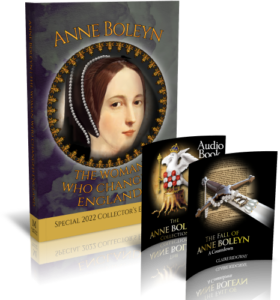 An audio version of "The Anne Boleyn Collection" by me, Claire Ridgway (RRP $20.75)
An audio version of "The Fall of Anne Boleyn: A Countdown" by me, Claire Ridgway (RRP $20.75)
A unique souvenir paperback book "Anne Boleyn, the Woman who changed England" which will include transcripts of all the expert talks along with bios of our speakers (RRP $10.99). This will be shipped to you after the event.
You'll also receive an audio version of "The Anne Boleyn Collection II" by me, Claire Ridgway, as soon as it's ready (due February) (RRP $20.75).
Be the first to hear this book.
All that will keep you busy until the event kicks off on 28th February!
Buy a ticket as a gift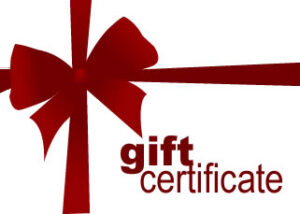 If you purchase a ticket for someone as a gift, I now have gift certificates available on my Gift Certificate Page. I promise that they will absolutely love the event and will be thrilled to receive your gift.
This really is a once in a lifetime experience. Never before have these 8 historians been brought together ton talk on Anne Boleyn, and you can enjoy it all from the comfort of your own home.
Frequently asked questions
Helping charity
Anne Boleyn put a priority on poor relief and helping those in trouble, so, in her honour, I will be giving 10% of ticket sales to charity.
The two charities I have chosen are close to my heart...
Project Possible (formerly ROPE)
Project Possible explains:
"In the small corners of the world, people with a tough start in life are making their move. They have ambition, the ideas to make life better. But they need someone to back them, to be their 'spark'.
That's what Project Possible is all about – launching poverty-fighting ventures that open the door of possibility.
Project 3580
Project 3580 is a UK-based charity that provides help to a refugee camp in Kissi Town, Sierra Leone.
A former school friend of mine is heavily involved in the project and has been out to Sierra Leone many times to help with building projects and taking food, school books, mosquito nets and other resources. It's a fantastic project.
A truly unique experience
Invest in your passion for all things Anne Boleyn and enjoy a truly unique experience with eight Anne Boleyn experts and other Anne Boleyn history buffs.
Here are our experts