Becoming Elizabeth Episode 1 Live Chat – Friday 17 June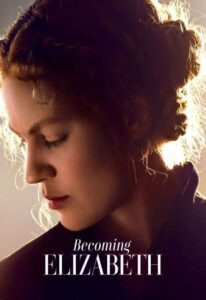 As part of my online event "Elizabeth I: The Life of Gloriana, the Virgin Queen", I'm holding weekly live chats in the event chatroom to discuss each episode of "Becoming Elizabeth".
The series focuses on Elizabeth's life before she ascended the throne and episode one opens with Henry VIII's death and the accession of Elizabeth's nine-year-old half-brother, Edward VI. The episode had rich pickings for discussion, and I can't wait to dissect and discuss it with other Tudor history lovers!
This week's chat will be at the following times:
London, UK - Friday 17 June at 10pm
Madrid, Spain - Friday 17 June at 11pm
New York, US - Friday 17 June at 5pm
Los Angeles, US - Friday 17 June at 2pm
Sydney, Australia - Saturday 18 June at 7am
Adelaide, Australia - Saturday 18 June at 6.30am
You can check other time zones at https://www.timeanddate.com/worldclock/converter.html
Each chat will last an hour.
I'm going to try and keep them on Fridays but might have to change a couple to Saturday.
We can dissect the episode, talks about the cast, costumes locations, storyline, real history etc., and also get to know each other. Chatroom chats are always fun. It's so very wonderful to talk Tudor to people whose eyes don't glaze over!
As I said, these chats are part of my online event which starts properly in September. You can register at https://claireridgway.com/events/elizabeth-i-the-life-of-gloriana-the-virgin-queen-online-event-7-16-september-2022/ and then you'll be able to access the chatroom.
I do hope you can come!